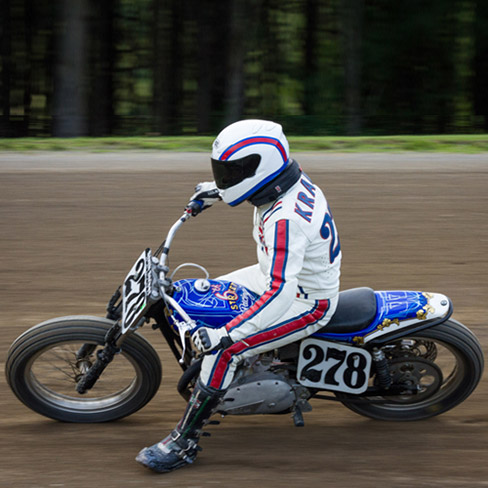 A graphic designer and web developer based in Austin, Texas. Mike designs for print and web, working across a wide range of disciplines including user experience, layout and branding. He also has experience in industrial design and builds custom vintage motorcycles in his free time. He also competes in vintage motorcycle racing, and has achieved ranking on a national level.
Before forming Kramer + Dawson, Mike enjoyed a 13 year tenure as a Senior Web Developer and Graphic Designer at Viacom Media Networks (and formerly MTV Networks). While there, he helped create branding and design for much of the company's intranet. He also architected and built many of their internal as well as forward-facing portal sites.
Mike has donated a lot of his time over the past two years volunteering at the Intrepid Sea Air & Space Museum. As a member of the Aircraft Restoration Team, he helped preserve many of the fighter planes in the museum's collection, as well as repaired the Space Shuttle Enterprise after being damaged during Hurricane Sandy.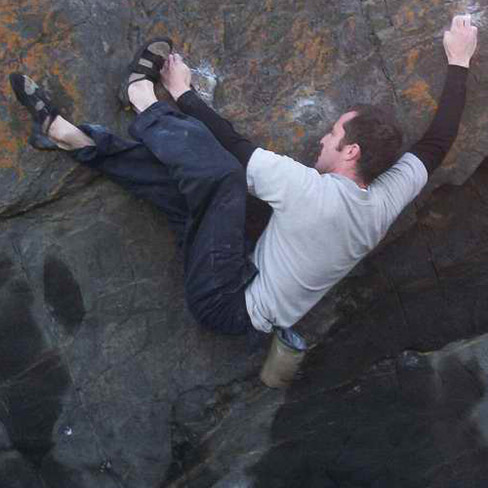 Si taught himself three programming languages before he was 12. He has continued coding ferociously ever since.
He created his first website in 1989, and had a global ecommerce business as early as 1991.
Si spent twenty years in finance (land of "work hard and be awesome… or get fired"), and about the same amount of time working in artificial intelligence (aka "software doing the seemingly impossible"). Both domains demanded inhuman focus, performance and results.
He's also spent a disturbing amount of time falling off things (climbing) or falling over (Aikido).
His life focus is optimisation: of himself, his brain, his environment and particularly the code around him. He brings that tenacious attention to detail here.